This beautiful coin features the great southern Australian continent in stunning Australian opal.

Australia is the planet's sixth largest country yet the smallest of the world's continents. Evolving across more than 3,000 million years, it is also unique as the lowest, flattest and driest continent (after Antarctica) and home to a diverse range of climates, landscapes and animals. Once recognised as the 'unknown land of the south', legends of Terra Australis Incognita date back to Roman times. The existence of this hypothetical landmass was based on the theory that continental land in the Northern Hemisphere was balanced by land in the Southern Hemisphere.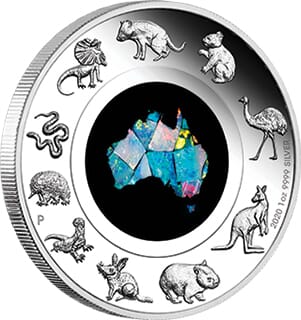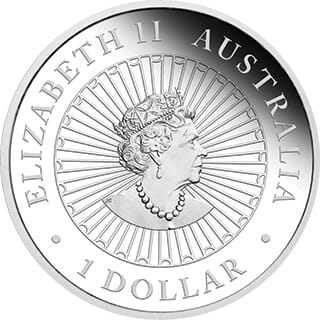 The design features a central opal insert in the shape of the Australian continent. The outer rim of the coin depicts representations of iconic land animals including the kangaroo, emu, koala, echidna, wombat, bilby, Tasmanian devil, frilled-neck lizard, goanna and the eastern brown snake. The Perth Mint's 'P' mintmark is included in the design together with the 2020 year-date, and the coin's weight and fineness.

The coin is housed in a classic display case with a clear lid. Packaged with an illustrated shipper, each coin is accompanied by a numbered Certificate of Authenticity. Limited mintage of just 5,000 coins worldwide!