4 August 2020
133 view(s)
In Chinese culture, the dragon is revered as a divine mythical creature embodying wealth, power and good fortune. Dragons are frequently depicted in pursuit of a flaming pearl, a metaphor for wisdom and enlightenment. To represent the elusive nature of these qualities the lustrous gem is often illustrated swirling through mist or clouds.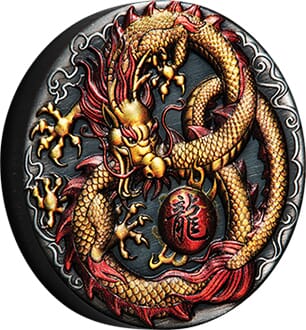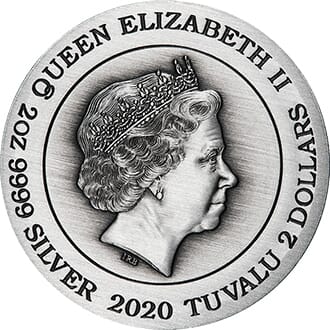 Struck by The Perth Mint from 2oz of 99.99% pure silver, the design features a coloured dragon with its serpentine body twisted in the shape of a figure eight, an auspicious number in China. The legendary creature is surrounded by clouds and is chasing a flaming pearl, which is also rendered in vivid colour. The mystical object is inscribed with the Chinese character for 'dragon'.

Each coin is housed in a classic display case within an illustrated shipper and accompanied by a numbered Certificate of Authenticity. Limited mintage of just 888 coins worldwide!